GO LOBOS! Join us for LOBO Tailgating:
Friday, October 10th
Saturday, November 8th
Saturday, November 29th
AUTO REPAIR ALBUQUERQUE | NAPA AUTOCARE CENTERS
Welcome to the NAPA AutoCare Centers of New Mexico – Serving the Auto Repair and Car Service needs of the Albuquerque Metro and the greater state of New Mexico.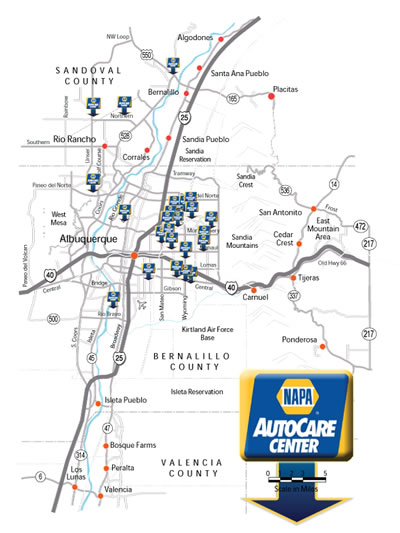 The New Mexico NAPA AutoCare® Centers are made up of the most established and reputable mechanical, collision and truck centers in the state of New Mexico. Every auto repair shop in our group is vetted, trained and certified by various trade associations and offer excellent car service. We participate in community support events and drives on a regular basis. We are your neighborhood AutoCare® shop who cares about your neighborhood. If you are looking for Albuquerque car repair, you found the right website. Be it paint and body or auto repair and maintenance you can find a qualified mechanic in your neighborhood >>
Auto Repair – NAPA AutoCare Centers
Auto Repair can seem like tricky business. Trying to find a qualified mechanic can be overwhelming. We are here to make finding the best mechanics and collision repair specialists in Albuquerque and throughout New Mexico just a little bit easier.
At NAPA, we strive for automotive repair excellence, and becoming a NAPA AutoCare Center is not just a matter of signing up. Before an automotive repair center or collision shop can carry the title of NAPA AutoCare Center, they must meet a series of standards and criteria, that includes training, certifications and ethical business practices. That way, when you see the NAPA brand associated with your neighborhood auto repair facility, you know it is a shop you can trust.
If you're like most of us, you want your car to handle well. That's the job of your suspension system. Shocks and struts help balance this out. There are different types of suspension systems, but they all work on the same basic principles. First, there are the springs, which bear the weight of the car. The most common springs are coil or leaf – although we see air springs and torsion bars more often. The springs do most of the work. But if all you had were springs, your vehicle would be bouncing around like a bobble head. That's where the shocks come in. They control the rebound of the springs and smooth out the up and down motions. They also keep the tires on the road, and you in control. Some cars use struts. Struts are a combination of shocks and springs, together in a more compact system. Shocks wear out slowly over time, so it's hard to notice when they get badly worn. One way to tell is to look for an uneven, cupping wear on your tires. If the shock or strut is leaking fluid, it needs to be replaced. If your car feels floaty in turns or if the front end dips a lot when you stop, it is time to get your shocks checked. Your owners' manual will tell you when your shocks should be changed – it's usually between 15,000 and 30,000 miles or 24,000 and 50,000 kilometers . When you replace a shock, be sure to replace all four. Then your car will have an even suspension and will handle much better.  If you do a bunch of that, you'll need a heavy duty shock. Regular shocks use hydraulic fluid and air as their dampening system. Premium quality shocks and struts use compressed nitrogen gas instead of air. Gas shocks don't get air bubbles that affect the performance of regular shocks. If you do a lot of high performance driving, New Mexico off-roading or just want added comfort and control, think about getting premium gas shocks or struts. Replacing your struts may take your car out of alignment, so be sure to get an alignment at the same time. So, to smooth out the bumps on the road of life, change your shocks and struts when they need it.