GET YOUR NEXT OIL CHANGE AT YOUR PARTICIPATING NAPA AUTOCARE CENTERS OF NEW MEXICO
---


American Tire & Service
4520 Arrowhead Ridge DR SE
Rio Rancho, NM 87124
americantireandservice.net
505-891-8951
map listing
Jay Walton Automotive
9401 Central NE
Albuquerque, NM 87123
jaywaltonauto.com
505-296-4816
map listing
Car Crafters
600 Montano NE
Albuquerque, NM 87107
carcrafters.com
505-881-8889
map listing
Jim's Automotive 
4401 Lead Ave SE
Albuquerque, NM 87108
jimsautomotive.com
505-256-1531
map listing
Cox Tire and Auto
3605 Osuna NE
Albuquerque, NM 87109
NAPA AutoCare
505-344-7855
map listing
Morris & Comanche Auto
3701 Morris NE
Albuquerque, NM 87111
mandcautogroup.com
505-293-1091
map listing
Christian's Automotive 
8811 2nd Street NW
Albuquerque, NM 87114
christiansautomotive.com
505-899-2400
map listing
Northside Auto Repair
7601-A San Pedro NE
Albuquerque, NM 87109
northsideautorepair.com
505-823-2226
map listing
Don's Auto & Service Center
1314 Wyoming Blvd NE
Albuquerque, NM 87112
donsautoandservice.com
505-294-4900
map listing
Old Town Tire and Automotive
1001 Rio Grande Blvd. NW
Albuquerque, NM 87104
oldtowntireandautomotive.com
505-843-8473
map listing
Dearholt Auto Care
7201 Wyoming Blvd NE
Albuquerque, NM 87109
dearholtautocare.com
505-857-0868
map listing
Rio Grande Automotive
301 Griegos Rd. NW
Albuquerque, NM 87107
riograndeautomotive.com
505-242-3401
map listing
Dr. J's Auto Clinic
4201 San Mateo Blvd NE
Albuquerque, NM 87110
drjsauto.com
505-341-4747
map listing
TKS Automotive
7115 Jefferson NE
Albuquerque, NM 87109
tksautomotive.com
505-401-2136
map listing
Flash Automotive
8333 Jefferson NE
Albuquerque, NM 87123
flashautoabq.com
505-856-8333
map listing


HELP MAKE A DIFFERENCE IN THE LIVES OF CHILDREN LIKE AMY.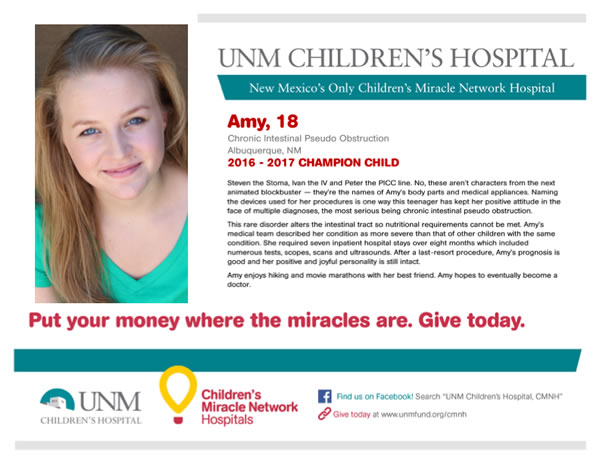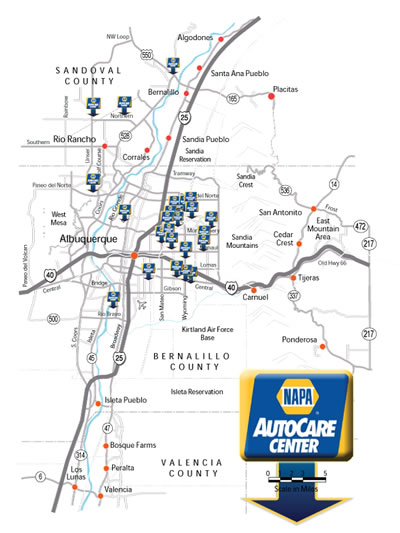 Find a car repair center near you. These NAPA AutoCare Locations in New Mexico are in your neighborhood. Find your nearest NAPA AutoCare Center and get excellent car repair in Albuquerque, NM. Trucks, Cars, domestic, foreign even RV and Heavy Duty. If you are in need of mechanical or collision automotive repair, one of our highly qualified mechanics and service technicians is available today.
Just around the corner, in your neighborhood, you can find a local, trustworthy repair shop. All you have to do is look for the NAPA AutoCare Center sign. A NAPA AutoCare Center requires a firm commitment to Ethical Standards, their mechanics must be ASE Certified Technicians and they always use the best parts like NAPA Parts.