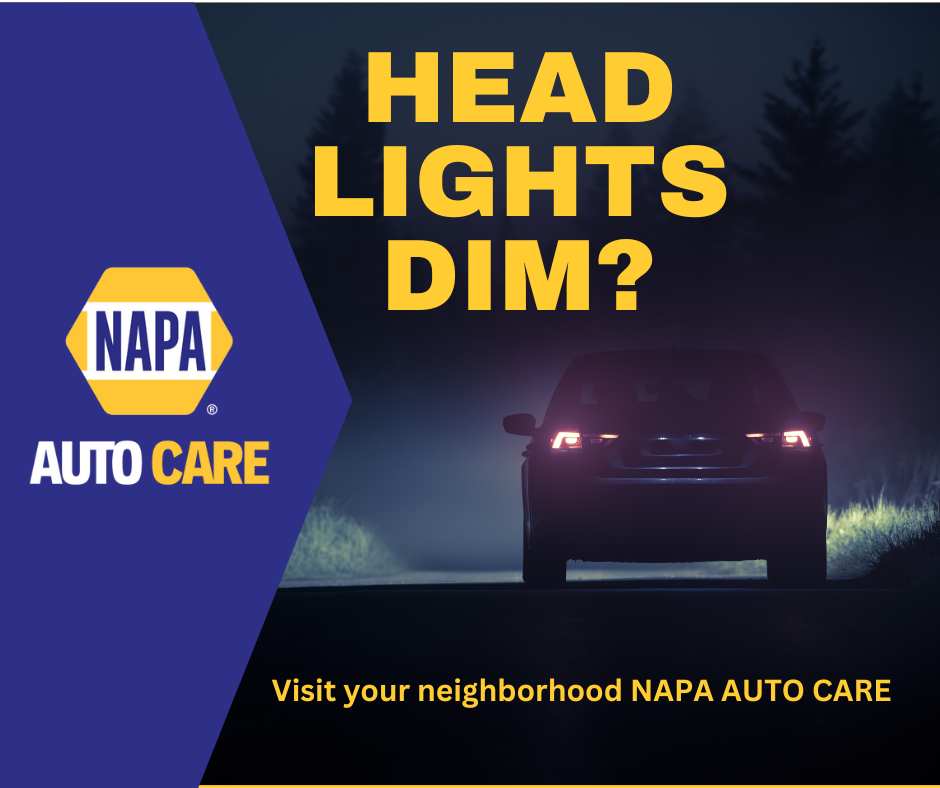 Headlights Dim?
March 1, 2023
Strut Your Stuff
September 1, 2023
Why You Should Get Your Brakes Checked at Your Neighborhood NAPA AutoCare Center
When was the last time you had your brakes checked? Are you experiencing any strange noises or vibrations when you apply the brakes? If so, it's essential to schedule an appointment at your neighborhood NAPA AutoCare Center as soon as possible.
At NAPA AutoCare Centers in New Mexico, we understand the importance of having properly functioning brakes on your vehicle. That's why when you visit a NAPA AutoCare, an ASE certified mechanic is dedicated to providing top-notch brake services to keep you and your passengers safe on the road.
The Importance of Brake Checks
Regular brake checks are crucial because they help identify any issues before they become major problems. By addressing these problems promptly, you can avoid costly repairs or complete brake failure.
At NAPA AutoCare Centers, we use state-of-the-art diagnostic equipment to inspect all brake components, including brake pads, shoes, rotors, drums, and calipers. We also check brake fluid levels to ensure the system works correctly.
Common Brake Failures and Why They're Dangerous
Brake systems are complex, and multiple parts work in unison to bring your vehicle to a stop. Over time, these parts can become worn, damaged, or corroded, leading to reduced braking performance and potential failure.
The most common issues with brake systems are worn brake pads and rotors. When the brake pads wear down, the metal backing plate starts rubbing against the rotor, causing a metal-on-metal grinding sound and reduced stopping power. In extreme cases, the brake pads can completely wear down, leaving the metal backing plate to grind against the rotor, causing severe damage and complete brake failure.
Similarly, rotors can become overheated, warped, or corroded, leading to a shuddering sensation or pulsating brake pedal when you apply the brakes. Ignoring these symptoms can lead to complete brake failure, putting you, your passengers, and other drivers on the road in danger.
Get Up to $50 Back on New NAPA Brakes and Components
This month, when you have new NAPA Brakes and components installed at your neighborhood NAPA AutoCare Center, you can get up to $50 back. NAPA Brakes are designed to provide superior stopping power, noise-free performance, and longer life, backed by the NAPA AutoCare Nationwide Peace-of-Mind Warranty.
Don't wait until it's too late to get your brakes checked. Contact your neighborhood NAPA AutoCare Center today to schedule a brake inspection and take advantage of our limited-time offer. Your safety is our top priority!
Visit autocarenm.com to find a NAPA AutoCare Center near you.